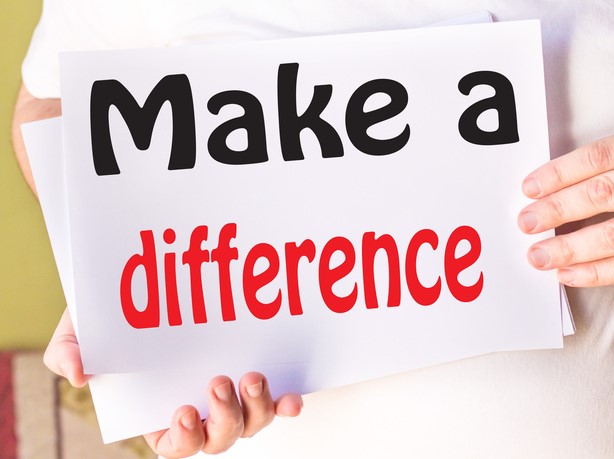 Diplomates Making a Difference – 2014 Nominee, Dr. Roderick Lewin
In 2014, Dr. Roderick Lewin was nominated to be featured in our "Diplomates Making a Difference" article. Below is his inspiring story, and now, four years later, he has provided an update below his article. Congratulations, Dr. Lewin, on all your success and for having reached your goals!
New Faces for Honduras
An Evolutionary Vision which is still Evolving
The year was 1991 and a local dentist asked for instruction in tooth removal just prior to his going to Honduras. On his returning, I was pressed by the same dentist to join them. In 1992, I began my journey with "Cape Cares," an organization that is located in Massachusetts that serves multiple sites in Honduras. I am now in my 22nd year.
By 2001, I had met with the Secretary of Public Health for Honduras and the Director for "Save the Children in Honduras". A decision was made to attempt a teaching clinic/hospital based program in San Pedro Sula and there I met Dr. Frank DiPlacido from Florida who was engaged in developing a program at Leonardo Martinez Hospital. We shook hands and committed ourselves to the following:
1. Influence and facilitate an OMS presence in Honduras
2. Encourage dental students to enter OMS residency programs and in the next 10 years have a minimum of 10 fully trained OMS to serve a population of 8 million Hondurans
3. A joint decision to financially support young Honduran dentists accepted into OMS residency programs.
4. To support ill-equipped hospitals with equipment and technology for maxillofacial surgery.
5. And most important to serve a population with little hope of surgical correction.
With the passing of Dr. DiPlacido, I became Director for this project in conjunction with the Ruth Paz Foundation, (a 503C foundation in the USA).
I continue to be involved in fundraising for the Ruth Paz Foundation. A few years ago, with the closing of a local hospital, I shipped approximately $4M of donated hospital and surgical equipment to San Pedro medical facilities.
I have input into the new Ruth Paz Hospital for Pediatric Surgery and Burns (our home base).
I continue to provide financial aid for Honduras students to enter into OMS training programs and I encourage others of our brigade to do the same.
Our team travels twice a year to San Pedro Sula. It consists of oral surgeons, anesthesiologists, nurses and residents from OMS programs at Tufts, Christiana Care and Nova, as well as senior anesthesia residents from Tufts Medical Center.
Accomplishments
Within the next 4 years the goal of 10 fully trained OMS will be reached.

During our week's stay our surgical consultations have gone from approximately 40 a few years ago, to 98 this past January.

We operated approximately 23 patients 2 years ago and last January we operated 35 patients.

A consistent group of OMS's, nurses, anesthesiologists, senior residents.

Ensure a continuing cooperative effort with the Ruth Paz Foundation and its hospital for pediatric surgery and burns. They are truly dedicated to our cause and we to theirs.
2018 Addendum:
Our group has met our goals from the above article. We have received recognition from the mayor of San Pedro Sula for our services.
New Faces for Honduras is exploring ways to maintain longevity of the program and the intense surgical experience for future residents.