Diplomates of ABOMS
Commitment to Lifelong Learning, Knowledge and Growth
Diplomates of the American Board of Oral Maxillofacial Surgery (ABOMS) are committed to lifelong learning, keeping current in knowledge and skills, and practicing in a safe and contemporary manner. ABOMS assures our Diplomates' commitment to these goals through the Certification Maintenance process.
Becoming a Diplomate
Board Certification by ABOMS requires successful completion of the Qualifying Examination and Oral Certifying Examinations. Once certified by ABOMS, a Candidate officially becomes an ABOMS Diplomate and must participate in Certification Maintenance.
Annual Registration
The American Dental Association, Council on Dental Education and Licensure requires that all recognized dental specialty certifying boards maintain a yearly registration of Diplomates. Registration is a mechanism to gather data on practice activities, addresses, further credentialing designations, and licensure. The registration fee is determined by the Board of Directors. Completion of Annual Registration entitles Diplomates to receive all publications and other services provided by the American Board of Oral and Maxillofacial Surgery (ABOMS).
Diplomate Merchandise
Board Certification is the distinction that an oral and maxillofacial surgeon passed intensive application and examination processes that demonstrates the doctor's knowledge and experience required to practice in the specialty. Diplomates can purchase additional certificates and pins to display their achievement. They also my request a customized brochure pdf or press release at no charge.
Certificate
(Framed or Unframed)
CAQ Certificate
(Framed or Unframed)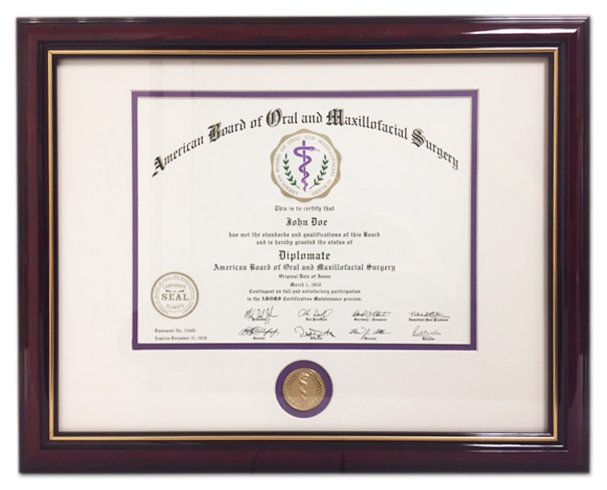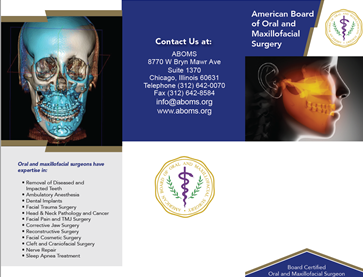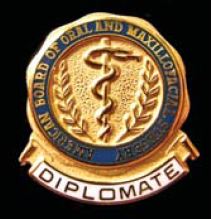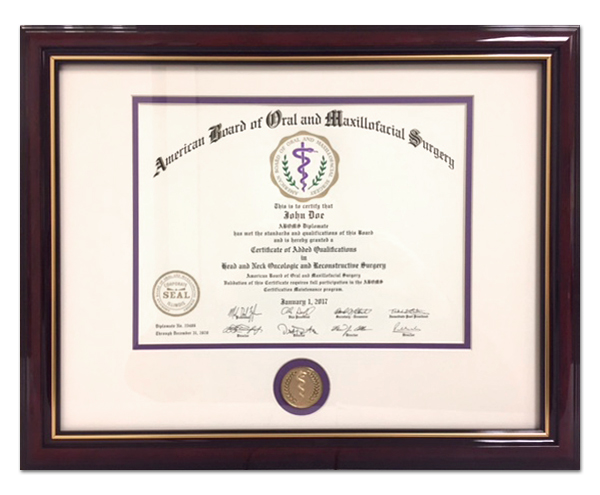 Are you interested in purchasing any of the merchandise? Certificates and pins are available in the online store within your Diplomate profile. Brochure and press release request instructions and details can be found in the Resources section.
2023 Annual Registration
Annual Registration for 2023 will be open January 4–March 31, 2023.