Important Update
While the information in this section is still accurate through 2019, the Certification Maintenance process will be changing in 2020 to a more ongoing maintenance process, eliminating the exam currently required every 10 years. If your certification expires in 2019 or earlier, please note that you are still required to take the Recertification Examination (RE) and thereafter follow the new ongoing process.
The ABOMS Board Certification process assures the public that certified oral and maxillofacial surgeons (OMS) have successfully completed a rigorous peer evaluation process by requiring surgeons to present and maintain appropriate professional credentials, and demonstrate the requisite training, experience and knowledge.
In 2005, ABOMS instituted a comprehensive program to provide verification that Board certified oral and maxillofacial surgeons are engaged in a continuous process to maintain their skill and knowledge, known as Certification Maintenance (CM). The Certification Maintenance process is designed to address one of the principal deficiencies of certification by examination (or reexamination), exchanging a system of periodic recertification to one of continuous and ongoing professional evaluation.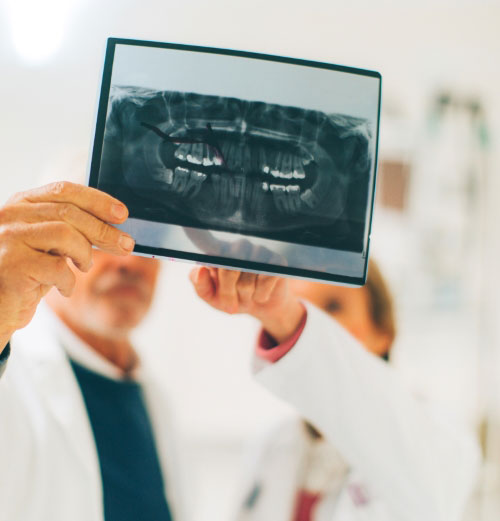 The Certification Maintenance process moves the concept of recertification from an examination conducted every 8-10 years to an ongoing process of learning and assessment. Certification Maintenance is a continuous process of learning, self-assessment and testing that proceeds over a 10-year period, during which Diplomates must fulfill specified requirements in certain years of the cycle. It is designed to affirm a surgeon's continued competency after certification and contains four areas of assessment:
Fulfillment of the requirements of Certification Maintenance will promote a Diplomate's participation in lifelong learning, allow the assessment of their expertise in clinical practice in designated areas, and quantify their ability to apply both their knowledge and experience in the current setting of oral and maxillofacial surgery practice. Certification Maintenance also verifies that a candidate is licensed to practice the specialty within a stipulated jurisdiction. Successful fulfillment of the Certification Maintenance requirement allows a Diplomate to maintain one's status as Board certified.
Only Diplomates with time-limited certificates are required to participate in the CM process although voluntary participation for all Diplomates is encouraged.