Ongoing Process of Learning and Assessment
The ABOMS Board Certification process assures the public that certified oral and maxillofacial surgeons (OMS) have successfully completed a rigorous peer evaluation process by requiring surgeons to present and maintain appropriate professional credentials, and demonstrate the requisite training, experience and knowledge.
During its meetings in 2016, the Board reviewed the ABOMS Certification Maintenance (CM) process for relevance and consistency. ABOMS has adopted objectives designed to improve the CM process by creating a more meaningful and engaging program. With the aim of developing a CM process that is both contemporary and educational, the ABOMS eliminated the high stakes examination after its 2019 administration. The following assessment areas are still integral to the CM process.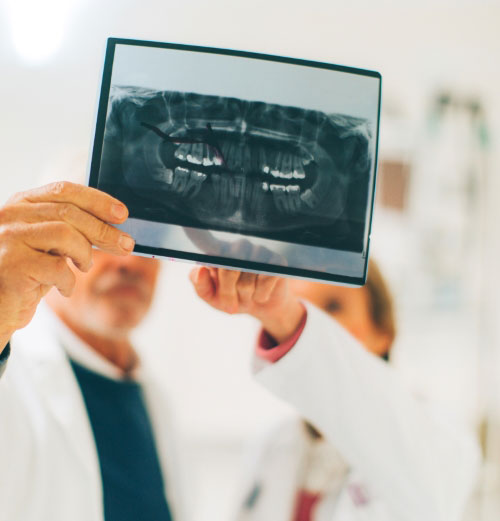 Four Areas of Assessment
Certification Maintenance is a continuous process of learning, self-assessment and testing that proceeds over a 10-year period, during which Diplomates must fulfill specified requirements in certain years of the cycle. It is designed to affirm a surgeon's continued competency after certification and contains four areas of assessment:
Evidence of Professional Standing
Evidence of Lifelong Learning
Evidence of Cognitive Expertise
Evaluation of Performance in Practice
Diplomate profiles will be the platform for all CM activities beginning January 2020. Any Diplomate who holds a time-limited certificate is required to complete the components of CM to maintain their status with ABOMS.
Fulfilling Requirements
Fulfillment of the requirements of Certification Maintenance will promote a Diplomate's participation in lifelong learning, allow the assessment of their expertise in clinical practice in designated areas, and quantify their ability to apply both their knowledge and experience in the current setting of oral and maxillofacial surgery practice. Certification Maintenance also verifies that a candidate is licensed to practice the specialty within a stipulated jurisdiction. Successful fulfillment of the Certification Maintenance requirement allows a Diplomate to maintain one's status as Board certified.
The Certification Maintenance handbook will be available soon.
Are you interested in purchasing ABOMS Merchandise?
All products are now available in the online store within your Diplomate profile. Log in to purchase!
Need a customized press release?
Contact ABOMS so you can send your personalized release to your media outlets!
2020 Annual Registration
Annual Registration opens on October 15th and will close on December 31st. You can submit your annual dues on your Diplomate profile.