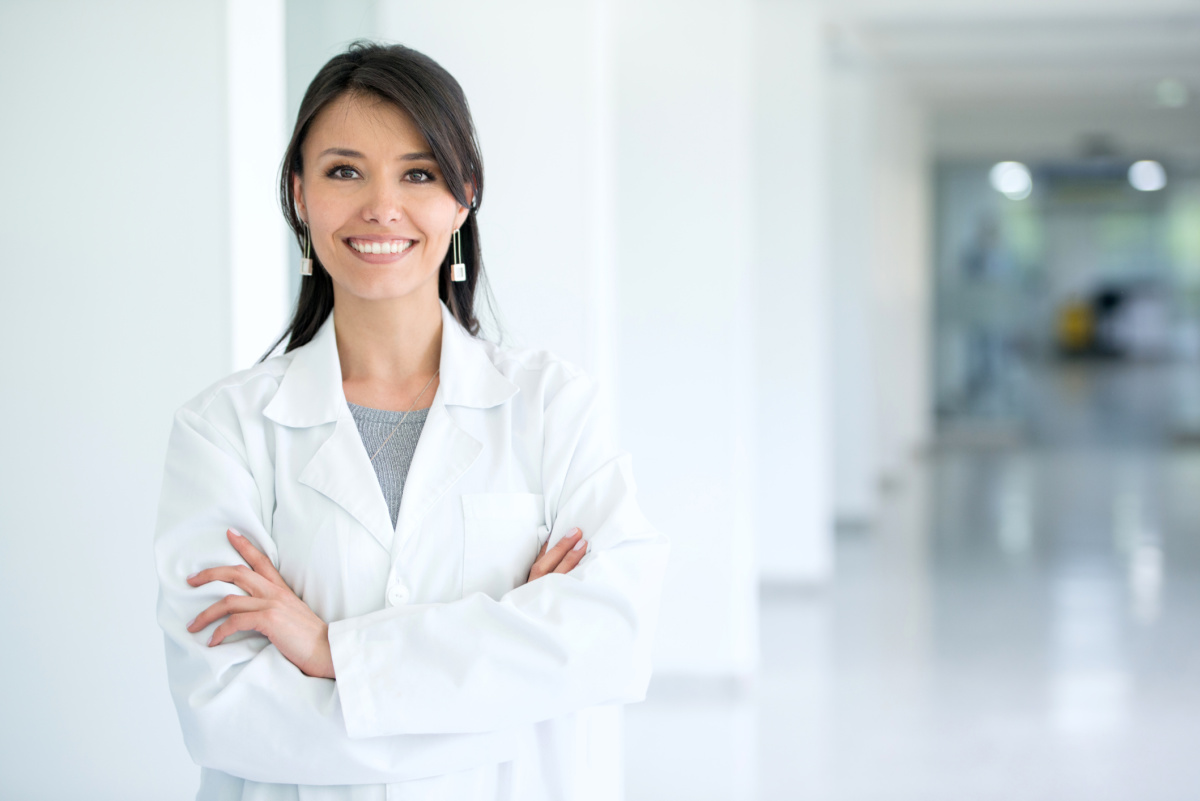 Your choice of oral and maxillofacial surgeon has a strong influence on your surgical recommendations and outcomes—and not every surgeon's qualifications are equal. You will want to look for a surgeon who is understanding, offers realistic expectations for your procedure, and puts your mind at ease, to be sure. But first and foremost, it's key to identify a surgeon who has the highest credential in the specialty: board certification.
What does board certification in oral and maxillofacial surgery mean?
Before certifying a surgeon, The American Board of Oral and Maxillofacial Surgery (ABOMS) first verifies their basic credentials: dental school, surgical residency training, and active state dental/medical licensure. But board certification is awarded only to those surgeons who also have an outstanding record of success in the field and a commitment to lifelong learning. All ABOMS surgeons have:
1. Passed comprehensive qualifying and oral exams
Our two-part examination process carefully vets an oral and maxillofacial surgeon (OMS) to ensure they have both the baseline scientific knowledge and clinical practice expertise and judgment that are required to safely perform your surgery. Oral exams are administered and evaluated by experienced peer surgeons.
2. Completed annual certification maintenance
Diplomates of ABOMS are required to undergo yearly Certification Maintenance. In this process, surgeons demonstrate ongoing professional standing, current knowledge of surgical best practices, and a commitment to lifelong learning. The requirements include submitting documentation of licensure, undergoing tests to confirm cognitive expertise, providing evidence of hospital privileges or equivalent, and undergoing an official Office Anesthesia Evaluation (OAE) in select years.
Our surgeons meet the highest standards in our specialty, staying abreast of current standards of care required to serve patients to the best of their abilities.
3. Undergone a rigorous peer evaluation process
The Certification Maintenance program uses a rigorous peer evaluation process to verify a surgeon's ongoing qualifications. Fellow medical professionals evaluate Diplomate certification maintenance materials as a further check on our surgeons' abilities to work with patients and medical teams.
4. Received a renewed certificate after a successful 10 years
After outstanding completion of 10 years of Certification Maintenance during their current certificate cycle, surgeons are awarded a renewed certificate.
Why is board certification in oral and maxillofacial surgery important?
Oral and maxillofacial surgeries, in particular, demand mastery of your surgeon: Many oral and facial surgery procedures are performed on highly visible areas of the face and mouth that also are functionally quite complex. As such, they require your surgeon to have both the skills to achieve harmony of function and aesthetic after your surgery.
Certification from ABOMS offers you, as a patient, assurance that you can trust your surgeon's expertise. It is widely considered to be the highest credential in the field because we ensure each of our Diplomates has undergone the above rigorous processes on an ongoing basis. Our surgeons continually demonstrate baseline expertise, up-to-date research in best practices, and specialty understanding of oral and maxillofacial procedures.
Only the most skilled and research-driven surgeons hold board certification in oral and maxillofacial surgery—so it's important to ask if your oral and maxillofacial surgeon is board-certified.
How to find a pediatric craniomaxillofacial or head and neck oncologic specialist
Many of our Diplomates hold certificates of added qualifications in either Head and Neck Oncologic and Reconstructive Surgery or Pediatric Craniomaxillofacial Surgery (Cleft and Craniofacial), demonstrating a commitment to offering these procedures with excellence as a major part of their practice. If you require head and neck surgery for the treatment of cancer, or if you seek cleft palate repair or craniofacial surgery for a child, you can search our Diplomate directory for a surgeon with a Certificate of Added Qualifications (CAQ) in either of these specialties.
Board-certified surgeons demonstrate a mastery of the skills needed to help you restore function with an aesthetically pleasing, natural-looking result.
How do I find a highly skilled oral and maxillofacial surgeon?
To find a surgeon in your area who is board-certified by ABOMS, search our online Find a Diplomate directory.