Applying for the CAQ
Applications open June 1 - August 1 on Diplomate profiles.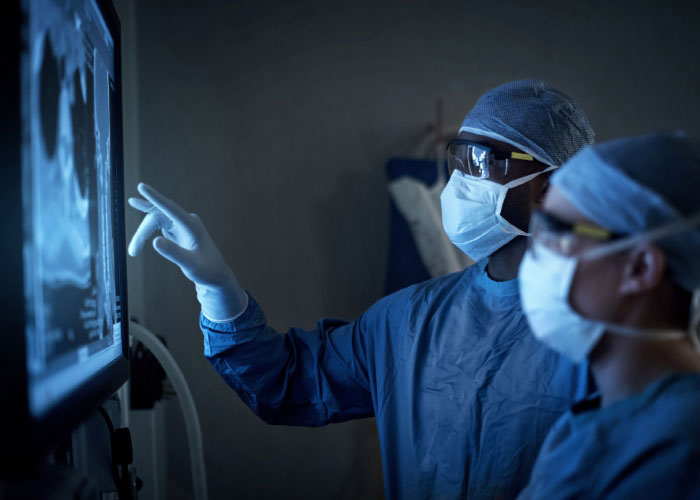 The ABOMS Certificate of Added Qualifications (CAQ) in Head and Neck Oncologic and Reconstructive Surgery is designed for oral and maxillofacial surgeons certified by ABOMS who have demonstrated significant qualifications in this specialized area, and who conduct a practice with emphasis on, and commitment to, this focused component of OMS.
If you are an ABOMS Diplomate in good standing; have completed an ABOMS recognized one-year Fellowship in Head and Neck Oncologic and Reconstructive Surgery; have expertise and appropriate practice experience in this focused area or, are a Diplomate in good standing with the American Board of Otolaryngology, you may be eligible.
CAQ Eligibility
ABOMS administers two eligibility pathways for qualification to take the CAQ Examination. See the handbook link below for more information.
Application Requirements
Visit your Diplomate profile to find your CAQ application.
Complete the application and Surgical Case Log.
Remit the non-refundable application Fee. ABOMS accepts Visa, MasterCard and American Express for online payments.
Submit the following documents online with your application:

For Primary Eligibility Pathway applicants, documented verification from the Fellowship Director of the Program from which the applicant completed his/her head and neck oncologic surgery fellowship; or, documented verification of the applicant's ABO certification.
For Alternate Eligibility Pathway applicants, Waiver Letters and Letters of Recommendation.
Examination Application Process
Once the Application has been completed and all required documentation has been received by the ABOMS administrative office, the CAQ Committee will determine an applicant's eligibility.
If an applicant's eligibility is approved, he/she will be notified of his/her Candidate status. The approved Candidate will then return to the ABOMS website and register for the next CAQ examination date.
An approved Candidate will be granted two opportunities to take the CAQ examination. A Candidate's failure to take or pass the CAQ Examination within these two opportunities will be required to submit a re-application; fulfill all eligibility requirements; and, remit an Application Fee in effect at the time of re-application.
At the discretion of ABOMS, a re-application may include additional evidence of continued participation in a tumor board; letters of recommendation; and, an updated Surgical Case Log.
To learn more about the requirements for submitting a CAQ application, download the CAQ Handbook.