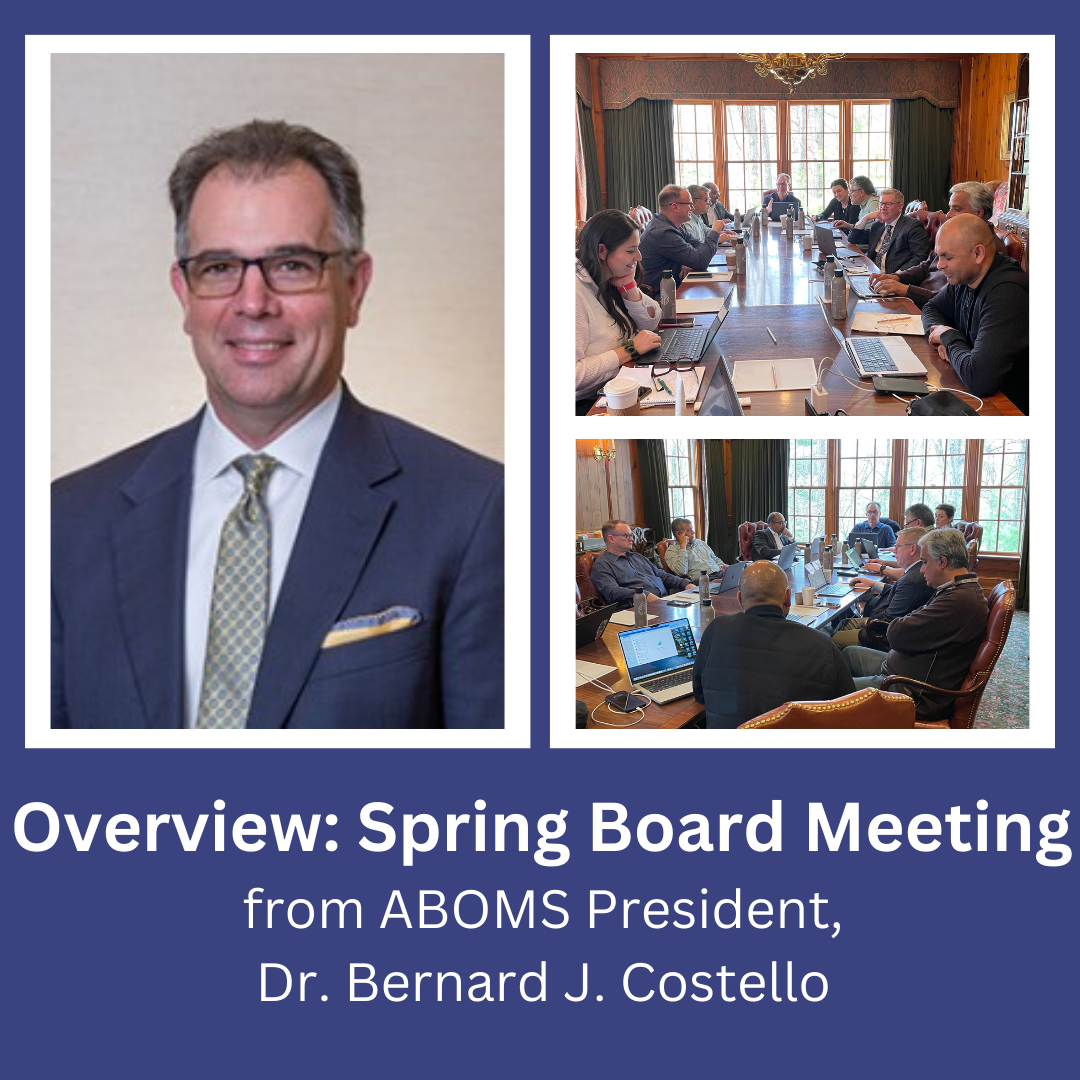 The ABOMS Board of Directors meets regularly via online and in-person meetings to discuss strategy, vision, mission, collaborations, and operations. Through a shared governance model, we review progress in the strategic plan, discuss new initiatives, and consider emerging opportunities. The group also renews the examination committee with new members, honors our group, and thanks those who have been long-term supporters of our process. The professional staff of ABOMS is with us every step of the way.
This past week, the eight board of directors reviewed the statistics for our recent examinations, which continue to reflect very high degrees of psychometric consistency and validity. The past two years have given us the largest candidate pools for the Oral Certifying Examination in the history of the organization, and while the next cohort is projected to be smaller, we still select our next generation of examiners. A special "thank you" to those who have served as examiners for longer terms—particularly over the past several years.
The Board of Directors also discussed plans to increase our engagement with residents, possible opportunities to improve testing using technology, and alliances with other certifying boards that are best-in-class. ABOMS continues to be on the cutting edge of certification and leads the way for our field. If you know an emerging leader that you believe would be a great addition to our examination committee, please encourage them to apply. Information on the application process may be found here.
Yours in service,
Bernard J. Costello DMD, MD
President
American Board of Oral and Maxillofacial Surgery