Oral Certifying Examination
Are you a Candidate taking the Oral Certifying Examination (OCE) this year and have questions regarding the process? Find answers to commonly asked questions from fellow Candidates.
Frequently Asked Questions
If your questions are still not answered, please contact the administrative office at (312) 642-0070.
The ABOMS Oral Certifying Examination (OCE) is an oral based examination designed to test a Board Candidate's clinically applicable knowledge and judgment. The examination is made up of three sections each with four twelve-minute cases for a total exam time of 144 minutes
A Candidate will have three consecutive years to take and pass the OCE after successfully completing the Qualifying Examination.
Application fee $450.00
Examination fee $2850
All fees are non-refundable
Candidates must have the ability to manage patient care at a hospital where they maintain privileges to perform core oral and maxillofacial surgery procedures. A hospital is an institution primarily engaged in providing, by or under the supervision of physicians, in patient diagnostic and therapeutic services or rehabilitation services; and is accredited by the Joint Commission or approved by the Centers for Medicare & Medicaid Services. Privileges at an ambulatory surgery center are acceptable if it is associated with a hospital where the Candidate maintains surgical privileges.
Candidates that are actively enrolled in an ADA accredited fellowship may use their hospital privileges they have as part of their fellowship.Candidates must provide documentation from the institute verifying their enrollment in the fellowship that includes their start and anticipated end date.An individual with limited licensure, which permits practice only under supervision, such as a "resident license" or a "fellowship license", is not enough to satisfy the licensure requirement.
Candidates must use the ABOMS approved form labeled Verification of Hospital Staff Privileges and upload the completed the document to their application. Pending privileges are not accepted.
The category of staff appointment a Candidate holds on the medical staff of a hospital does not matter as long as the individual has current privileges that permit them to perform core procedures in oral and maxillofacial surgery.
All application documents should be uploaded on the Candidate's profile.
The ABOMS requires a photo for identification purposes to use on the day of your examination. All photos must be uploaded to the Candidate's profile. The photo will be added to the Candidate's badge which will be worn during the examination.
The OCE is administered at a testing facility in Raleigh, North Carolina.
You will be assigned a date and session. Each day has AM and PM sessions. All Candidates are required to arrive to Raleigh the night before their examination.
All Candidates must check into the Hilton Raleigh North Hills hotel the day before their examination. Candidates are responsible for travel and room fees.
Once you are assigned a date, no changes can be made. If you would like to request a certain date, you must contact the ABOMS Administrative office by October 1st for consideration.
For more information, please download the 2024 Oral Certifying Examination Handbook.
If you require special accommodations, review the ABOMS policy.
Upcoming Exams
February, 2024
2024 Oral Certifying Examination
The final step to becoming a board-certified oral and maxillofacial surgeon is taking the Oral Certifying Examination. Once a Candidate has successfully completed the Qualifying Examination, they are eligible to begin their application for the OCE. It is important to note, that each Candidate has three opportunities to take and pass the OCE. Non-submission of application, cancellations, no show, and fails is considered one opportunity. The OCE is an oral-based examination designed to test a Candidates clinically applicable knowledge and judgment. The examination consists of three sections. Each with four twelve-minute cases for a total exam time of 144 minutes.
Application Dates:
June 6, 2023 - September 21, 2023
Exam Dates:
February 5, 2024 - February 9, 2024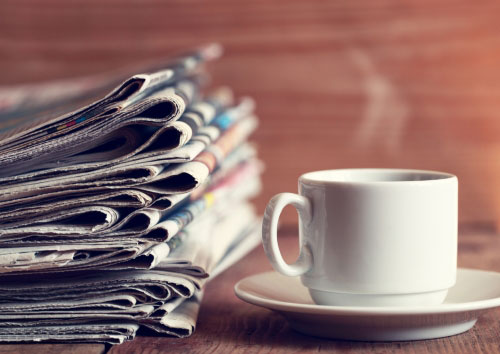 In the Know
Stay in the Know with everything going on at ABOMS and the field of Oral and Maxillofacial Surgery.