Structure of the CM Process
In order to maintain certification, Diplomates who hold time-limited certificates are required to participate in the ABOMS Certification Maintenance Process. The CM process requires certified oral and maxillofacial surgeons to maintain current competence through ongoing professional education provided through national meetings, seminars, lectures, special courses, panels, symposia, and self-assessment tools.
Certification Maintenance (CM) runs in 10-year cycles.
CM is an evolving process and the requirements outlined below may be modified as the needs of the specialty and the public change. Diplomates must continuously meet the CM requirements or they may jeopardize their certification.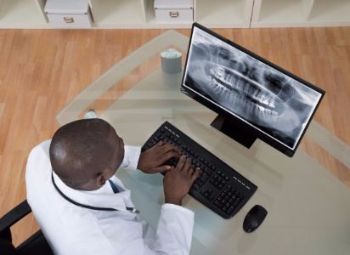 Description of the CM Process
Professional Standing
Each year, the Diplomate must provide evidence of professional standing by submitting his/her Annual Registration (AR). The Diplomate may jeopardize his/her certification if he/she does not successfully complete his/her AR.
Lifelong Learning
Eligible Diplomates have the opportunity to complete the ABOMS self-assessment tool, known as the COMSSAT. The COMSSAT is optional, web based and delivered within a specified period of time. Registration for the COMSSAT opens on the ABOMS website at the same time as the RE application.
All CM eligible Diplomates are required to apply for the Recertification Examination in the last 3 years before their certification expires. At the time of the application, the Diplomate will attest to having 90 hours of ADA CERP continuing education credits within the last three years, 30 of the 90 hours may be Category 2 as recognized by the AMA ACCME. The Diplomate must have documentation for all CE hours but is not required to submit it to ABOMS unless he/she is included in the ABOMS audit or otherwise advised.
Evaluation of Performance in Practice
While completing the RE application, the Diplomate must attest to having done an evaluation of performance in practice by completing an Office Anesthesia Evaluation (OAE) program within the timeframe set by AAOMS or jurisdictional licensing body. Alternative pathways are available for any Diplomate unable to participate in the specified OAE.
Cognitive Expertise
The Diplomate must successfully complete the RE by the 10th anniversary of the most recent certificate date, but no earlier than the 8th anniversary of that date. The Diplomate will have three consecutive opportunities to take and pass the RE.
Upon meeting each of these components in the CM process, a new certificate will be issued to the Diplomate once his/her current certificate expires. The new certificate will certify the Diplomate for ten years following the expiration of his/her current certificate.
For more information, please download the Certification Maintenance Handbook.