Certification Maintenance
Are you an ABOMS Diplomate and have questions regarding the Certification Maintenance process? Look here to find answers to commonly asked questions.
During its meetings in 2016, the Board reviewed the ABOMS Certification Maintenance (CM) process for relevance and consistency. ABOMS has adopted objectives designed to improve the CM process by creating a more meaningful and engaging program. With the aim of developing a CM process that is both contemporary and educational, the ABOMS eliminated the high stakes examination after its 2019 administration.
Everything for CM can be found on your Diplomate profile. Simply log in and your Diplomate Dashboard will provide you with all the information you need to know.
You can also view the diagram below to view requirements for each year, depending on when your certificate expires.
Diplomates are required to submit two assessments in the article review and clinical case scenarios during certificate years 3, 6 and 9.
ABOMS is not able to provide you with the full articles due to copyright laws.
We understand many Diplomates are able to locate the articles using their JOMS subscription in their AAOMS profiles.
Certification Maintenance is an ongoing process. Each year, a Diplomate is required to complete a portion of CM. The process opens in January and closes December 31 of each year.
A Diplomate will attest to completing 20 hours of CE from January to December of every year. The attestations will be collected during Annual Registration.
Quality improvement initiatives and an up-to-date Office Anesthesia Evaluation (OAE) by AAOMS or a jurisdictional licensing body is required to successfully meet this component of CM in years five and ten of a Diplomate's certificate. Diplomate's must attest to having an active OAE (or alternative pathways available through ABOMS). The attestation will be displayed on Diplomate profiles listed under Dues and Renewals.
In addition to an OAE attestation, a Diplomate will also be asked to attest to quality improvement initiatives. The question will be listed as follows.
Have you completed quality improvement initiatives? Each year, a percentage of certificates will be audited. If audited, the Board will ask you to answer the four questions listed on the QI Audit form.
The audit form questions are as follows:
What is your clinical improvement project?
What were you trying to measure?
What were your results?
Did you make a change in your practice on your clinical improvement project? If so, how?
No, the CAQ application is not required for Certification Maintenance.
The two images below illustrate what is required each year of your certificate cycle.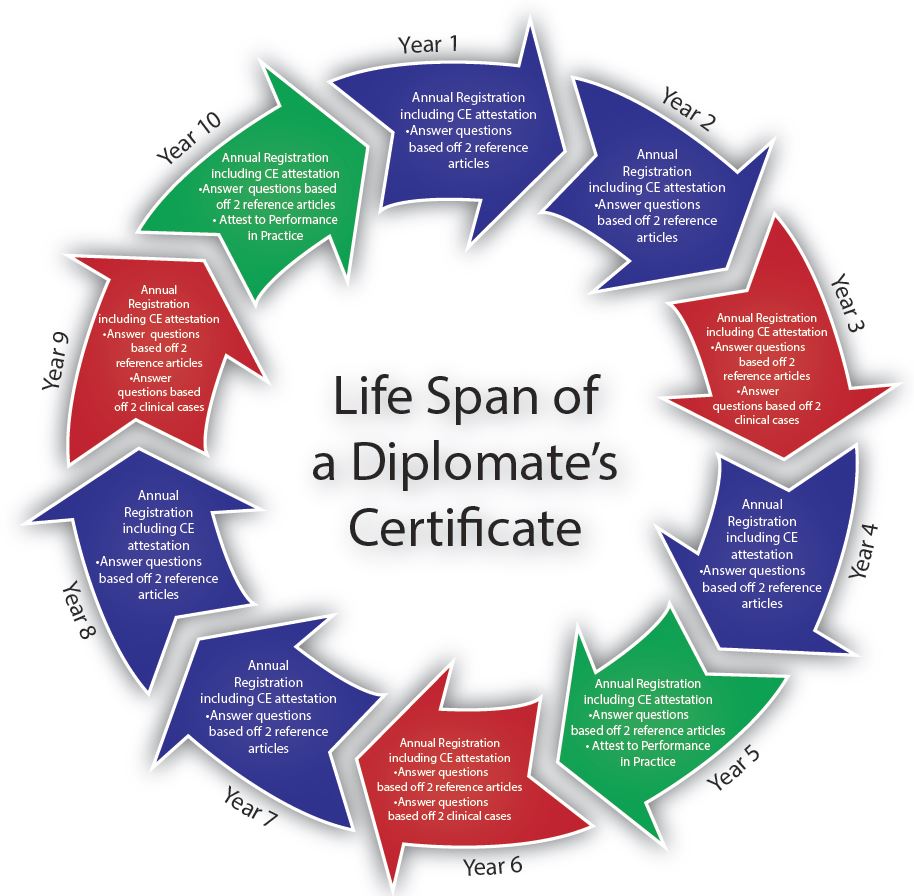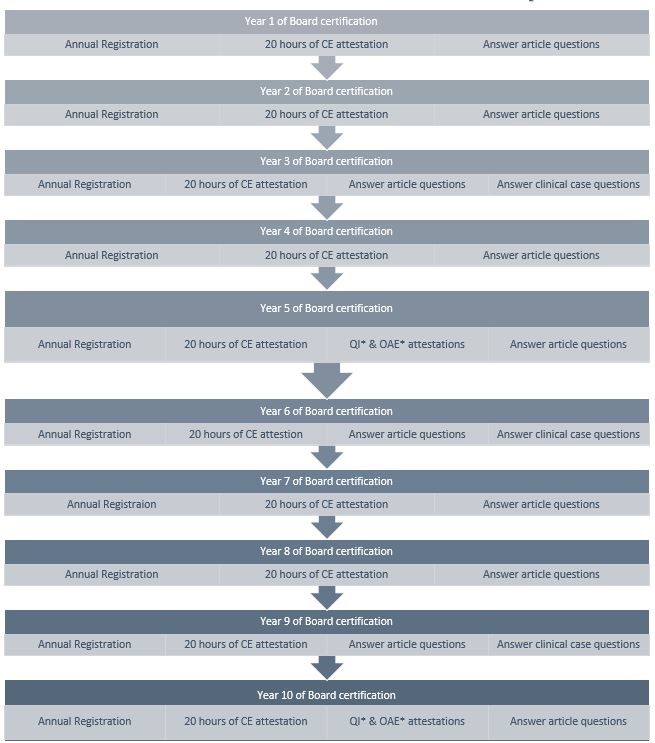 *QI = Quality Improvement Initiatives
OAE = Office Anesthesia Evaluation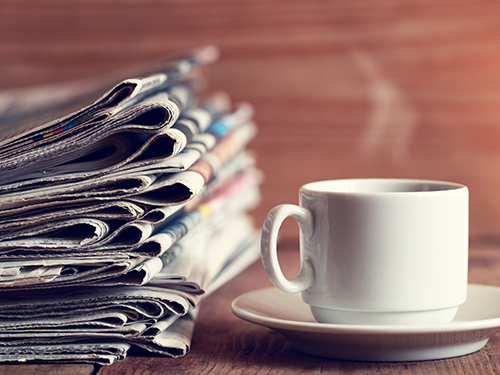 In the Know
Stay in the know with everything going on at ABOMS and the field of Oral and Maxillofacial Surgery.