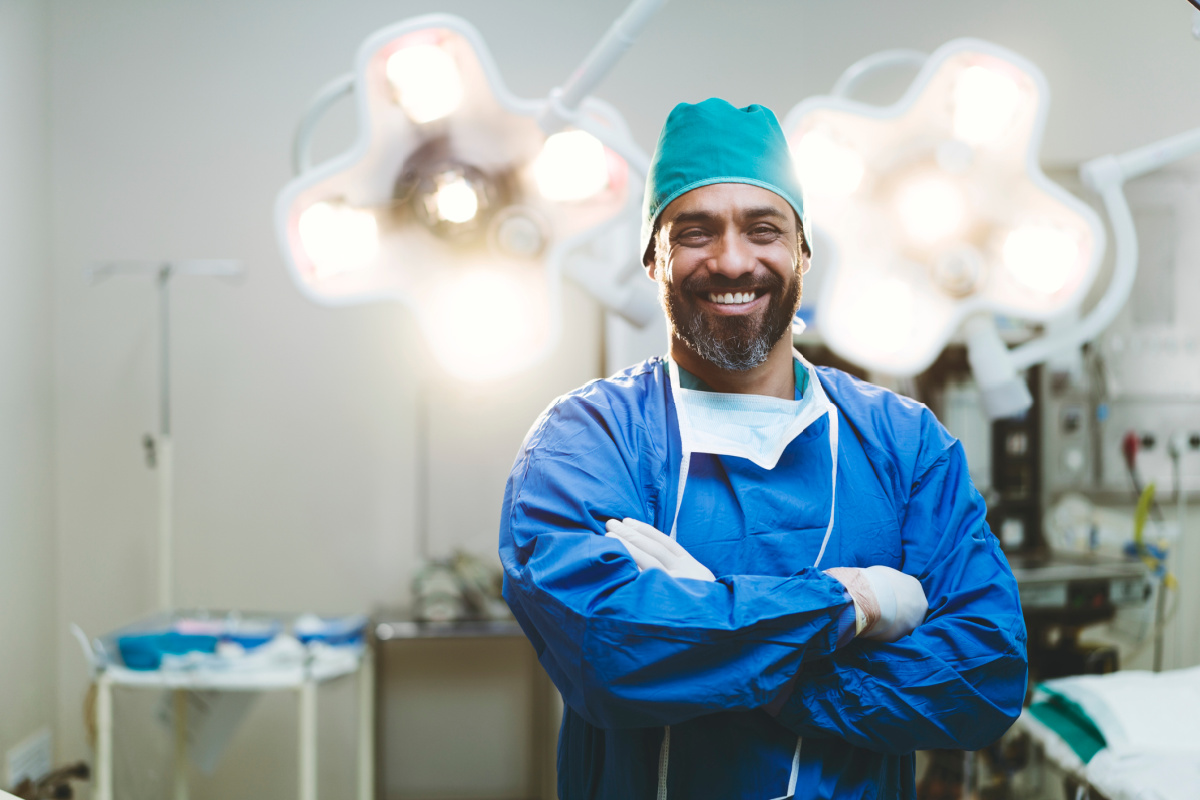 Becoming certified by the American Board of Oral and Maxillofacial Surgery (ABOMS) can be a substantial asset for international oral and maxillofacial surgeons. Here, we share the motivating factors for oral and maxillofacial surgeons trained outside the United States to pursue ABOMS Board certification, explain the alternative application process, and answer some FAQs.
What motivates foreign-trained oral and maxillofacial surgeons to pursue Board certification from ABOMS?
ABOMS Board certification offers international OMS candidates numerous attractive personal and professional benefits, including:
Increased trustworthiness. ABOMS certification is a mark of credibility and professionalism that signifies the surgeon has met rigorous standards and demonstrated exceptional skill and knowledge in the OMS field.

Career advancement. ABOMS certification can enhance the surgeon's career opportunities with hospitals, academic institutions, and private practices requiring advanced certification for employment or promotion to senior positions.

Demonstration of commitment to patient safety. ABOMS certification demonstrates a commitment to maximizing safety and assures patients that their surgeon has undergone appropriate training and testing.

Professional network. ABOMS certification provides access to a professional network of certified OMS surgeons, which can be invaluable for sharing knowledge and collaborating in advancement of techniques.

Continuing education. ABOMS certification requires certification maintenance, which helps Diplomates stay up-to-date on the latest advances and techniques in oral and maxillofacial surgery.
The application process
Foreign-trained OMS surgeons may apply for the Qualifying Examination any time after graduating from their accredited OMS program. The foreign-trained pathway is not an option for individuals who did not graduate from an accredited OMS program.
Prerequisites for foreign-trained OMS surgeons
The required documentation and fees for foreign-trained oral and maxillofacial surgeons to pursue ABOMS Board certification are as follows:
Documentation
Photocopy of a government-issued ID

Photocopy of unrestricted dental/medical license with issue and expiration date

ABOMS Verification Form signed by the most recent program director (from an accredited program)

In lieu of a signed Verification Form, foreign-trained applicants may apply through an alternative pathway.

Record of Operative Experience (ROE)

The ROE is a required section of the application; you will enter quantities of relevant cases from the last 12 months.

Proof of a minimum of 156 weeks of progressive training as a full-time resident in a single CODA-accredited US or Canadian oral and maxillofacial surgery program

52 weeks (of the 156) must be at a senior resident level.

Fellowship or concurrent time served as faculty cannot be counted towards fulfilling the 156 weeks requirement.
Fees
$675.00 USD application fee

$1,600.00 USD examination fee
All foreign-trained surgeon applications are reviewed by ABOMS Credentialing Committee to be approved or denied. Foreign-trained applicants are not eligible for the ABOMS Fast Track pathway at this time.
Qualifying Examination
The Qualifying Examination (QE) is the first step towards becoming ABOMS certified. Candidates will take a secure, computer-based examination that consists of 300 multiple-choice questions that cover 11 subject areas to evaluate their knowledge of the fundamental principles of the oral and maxillofacial surgery (OMS) specialty. Candidates must take or pass the QE within two years of ABOMS accepting their application.
Oral Certifying Examination
Candidates have three consecutive years to take and pass the Oral Certifying Examination (OCE) after they pass the Qualifying Examination. The OCE is an oral examination to evaluate a candidate's clinically applicable knowledge and judgment; the exam takes 144 minutes to complete and features three sections, each with four 12-minute cases.
ABOMS sets a specific deadline by which the completed OCE application must be received. Candidates who do not take or pass the OCE within the three-year period must reapply for Board Certification.
International OMS candidate FAQs
We've compiled a list of FAQs to support foreign-trained OMS surgeons on their journey to becoming certified by the American Board of Oral and Maxillofacial Surgery.
1. Do international surgeons need to travel to the United States to take either of the Board exams?
No, international surgeons are not required to take the examination in the U.S. They can begin the certification process abroad by applying for the Qualifying Examination. Doctors who meet the application requirements can take the computer-based examination at a Prometric test center in the U.S. or internationally that meets the ABOMS security guidelines.
2. What percentage of ABOMS Diplomates are international?
ABOMS membership currently includes 176 active Diplomates who reside/practice outside the U.S. This is roughly 3% of our Diplomate pool.
3. What other countries have international Diplomates completed their ABOMS certification and currently practice in?
Outside of Canada, which has 128 Diplomates, the largest groups of international Diplomates are located in Saudi Arabia, Thailand, Greece, Puerto Rico, and Kuwait.
4. Are there other countries where surgeons are unable to obtain the equivalent requirements? If so, how does ABOMS handle that?
ABOMS sets requirements that are attainable for any surgeon who is trained internationally. Essentially, they need proof of licensure, training, and specialist OMS practice. Applicants with unique situations may petition the ABOMS Credentials Committee for an exception to our policies and must show equivalency for a CODA-accredited US or Canadian oral and maxillofacial surgery program.
5. Is the continuing education process different for international surgeons once certified?
International surgeons do not have different requirements; the Certification Maintenance program is the same for all ABOMS Diplomates who wish to retain certification.
Interested in becoming an international ABOMS Diplomate?
The American Board of Oral and Maxillofacial Surgery is committed to assisting all applicants through the certification process and beyond. We would be happy to connect potential candidates to an active international ABOMS Diplomate to share their journey and discuss Board certification's impact on their personal and professional goals. To learn more about the ABOMS certification requirements or examinations, we invite you to contact us with any questions or begin your application today.